How Otouch Laundry manage multiple outlets with only single personnel
Otouch Laundry manage multiple outlets with only single personnel and Laundro. Shared information and reduction of non-value-added works are the main causes of the achievement.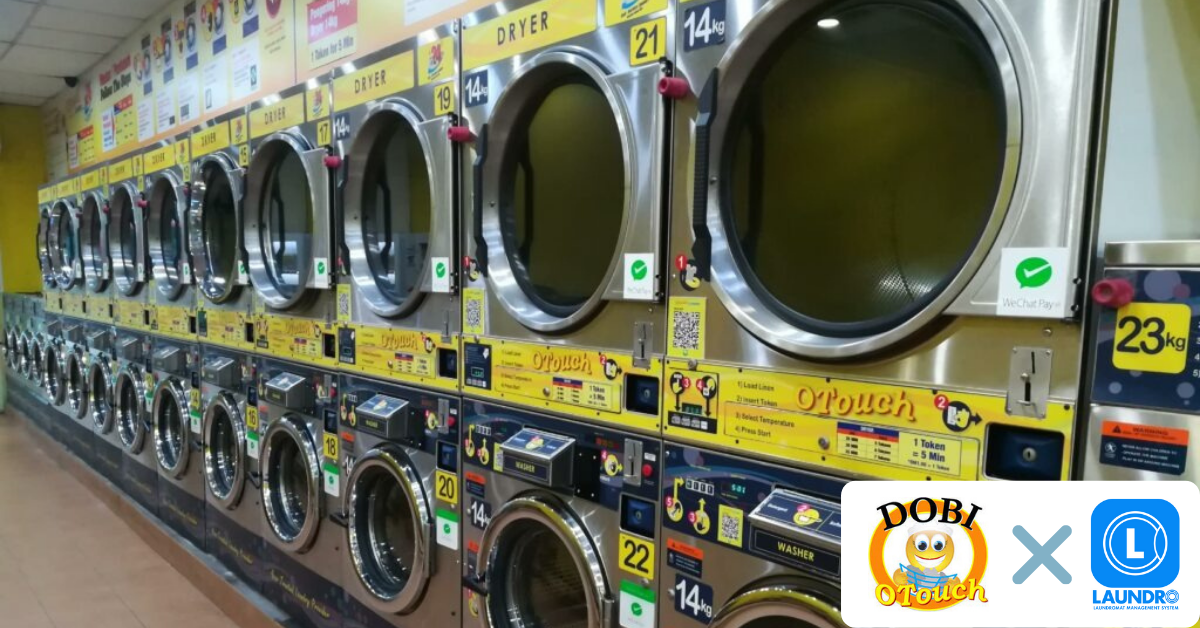 Meet Otouch Laundry
Otouch laundry started in its PJCC Outlet (HQ) and has expanded to seven outlets now. As one of the early player that enter the sector, Otouch Laundry is well known for its service quality and cleanliness.
Challenge
As your laundromats is fast expanding and your consumer demands are increasing you may want to create new branches in multiple different places. By doing so, you will have more opportunity to reach more potential leads and enhance sales.
Managing many stores at the same time, however, is not as simple as you may think. Your new branches may potentially harm your firm rather than help it flourish if they are not properly handled. We've compiled two main ideas for managing many businesses in various locations based on learning from Otouch Laundry.
Solution
Firstly, standardize your operating practises as much as possible. From working hours to customer communication to discount determination to return and refund procedures, the policies you create must be implemented in every location. Ensure that the positive experience your consumers have in one store is replicated throughout all of your locations.
Secondly, having strong inter-team communication is essential for successfully operating several retail outlets. Make it simple for all your staff to communicate with one another, even if they are in different locations. Utilize technology, such as Cloud-based software like Laundro, to allow your team to manage the same documents in a single system. Anyone can get real-time access to any data and provide necessary support anywhere anytime.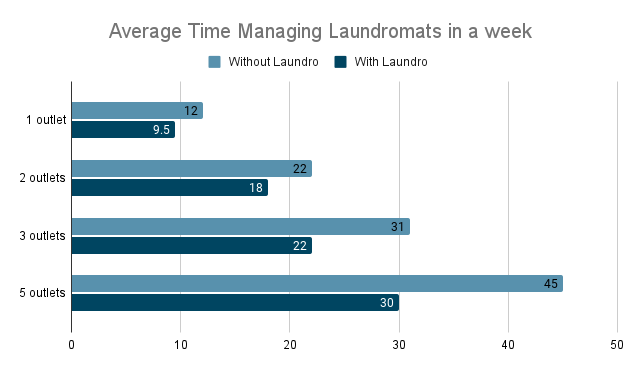 The chart above display the average time save in managing Laundromats increase for every additional number of managed outlet[1]. The chart was derived from the data based on information obtained from Otouch Laundry[2]. With Laundro, Otouch Laundry is able to scale itself without the need of increase its headcounts for field staffs.
Aside necessary tasks in managing laundromats mentioned above, the transparency is able to achieve. Both owner and staffs have better clarity on the sales which could be reflected in their drive to achieve more.
---