How Cuci Express launch its own loyalty program with Laundro
Cuci Express has utilised Laundro as its enabler for its loyalty program. The program has attracted more than 400 registration and facilitated more than three thousands transactions.

Meet Cuci Express
Cuci Express Laundry Malaysia is an easy & fast way to have your laundry cleaned & dried, with the best laundry equipments,  at affordable prices. Founded in 2019 and currently already have more than 9 self-service laundry within Klang Valley, all of them is enable with Laundro powered loyalty program.
Challenge
As self-service laundry market in Malaysia become more competitive, Cuci Express is thinking a new way to approach to enter the market. Alongside with the e-wallet getting its traction among Malaysian, a new opportunity had appeared a novel digital laundry to adopt latest technology of payment instead of traditional tokens and coins. Thus Laundro with its comprehensive solution is used by Cuci Express to establish itself as digital laundromats.
Solution
Among the main features that is used by Cuci Express is loyalty program. Instead of conventional mobile application, Cuci Express has adopted progressive web application (PWA) which known for its flexibility across multiple platform and also is a technology embraced by Laundro. This proposition taken by Cuci Express allow all its customers access to its loyalty application from anywhere, on any device.
Upon introduction of loyalty program, Cuci Express has received massive responses from its customers. Just within a period of one months of launch in one of the outlets, there's more than two hundreds customers signed up. To encourage users registration, Cuci Express has offered every new users with verified phone number a voucher worth RM5.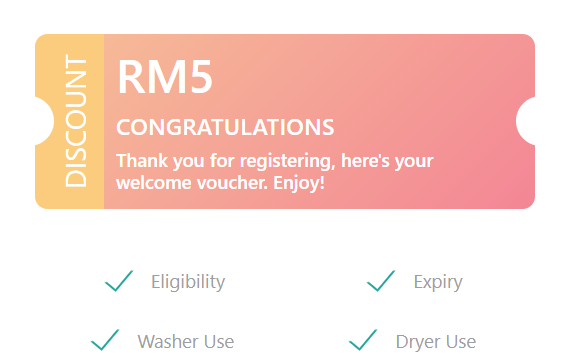 Furthermore, Laundro have provided a management dashboard for Cuci Express to manage their promotion mechanics as well as users. All the data was captured by Laundro to enable Cuci Express to analyse and determine its best customers. Administration dashboard is one of the most important component in managing a successful loyalty programme.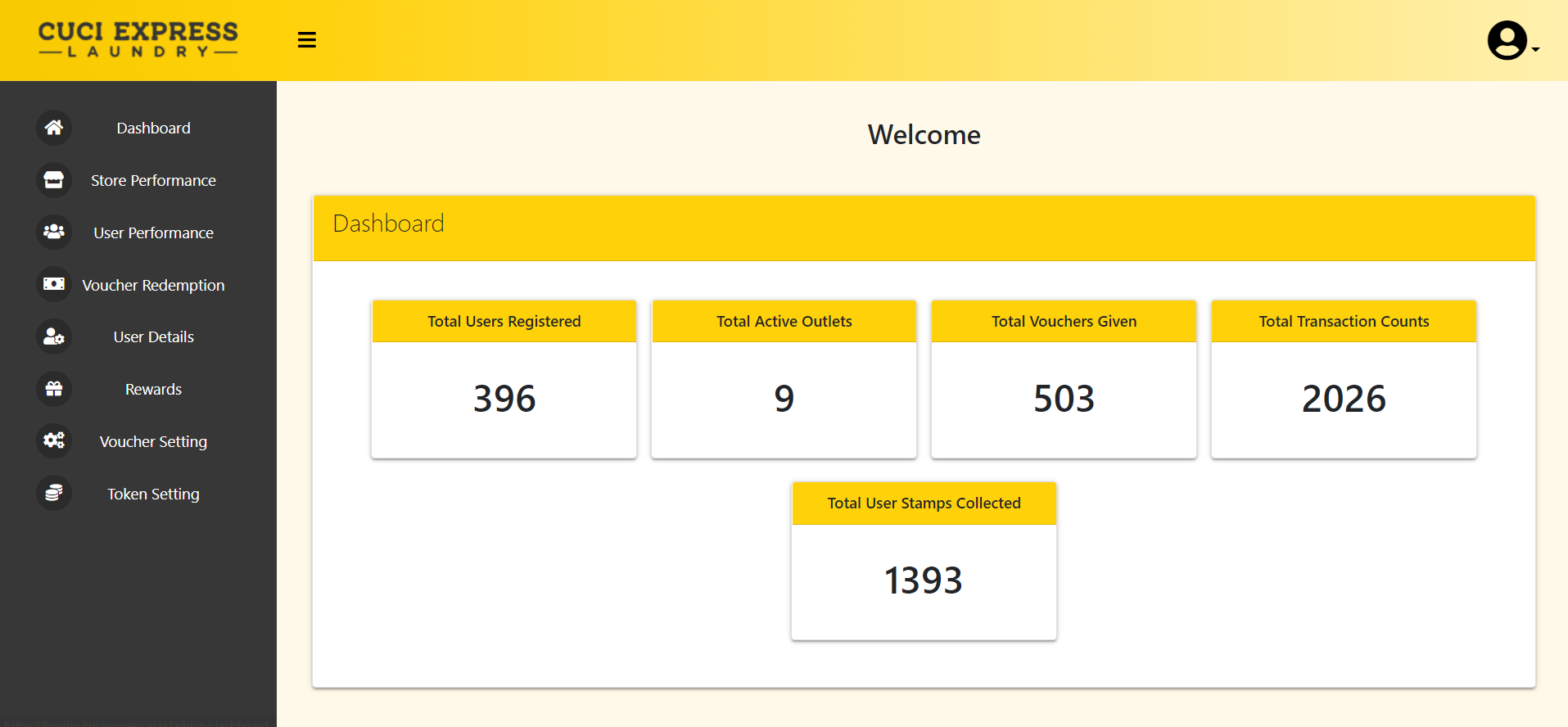 With the dashboard, Cuci Express has customised its reward for its most loyalty customers. Besides that, Cuci Express also has all the transaction records from every customers of each outlet. Such granularity of data allows targeted promotion as well as remarketing to encourage spending.
Below are the three points that drive effective loyalty programs and Cuci Express has successfully implemented all of them:
Outstanding Rewards
Emotional Connection
Digital Optimization